ACCESS AI is a podcast brought to you by Arabesque AI. Hosted by Head of Business Development, Lloyd Reynolds, the podcast explores all aspects of AI across financial institutions, focusing particularly around asset management, wealth management, and investment banking.  
The Podcast is available to download on: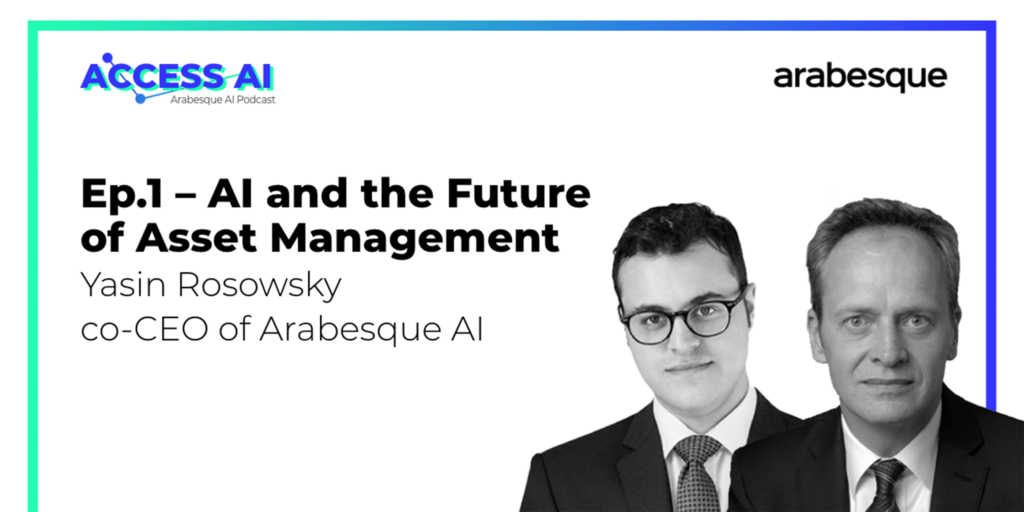 November 10 2021
In the first episode of ACCESS AI, Lloyd is joined by Yasin Rosowsky, co-CEO of Arabesque AI, to discuss the future of asset management.